Du kunne også ønske dig… #2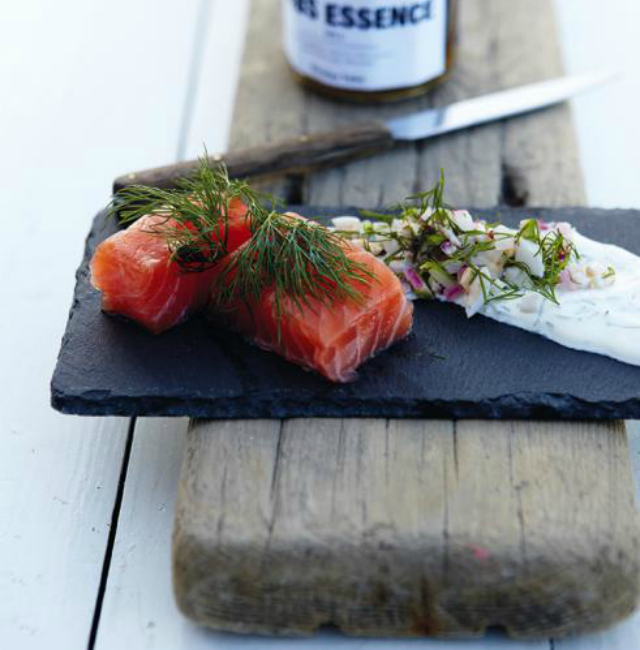 Jeg er en sucker for pæn servering og har i lang, lang tid ledt efter skiferplader, der kan fungere som tallerken for en lille dessert-symfoni, jeg har i tankerne (Noget med creme brulée, brownie med karamel-topping, en lille scoop hindbær-is og panna cotta…) eller som base for små, lette forretter.
Imidlertid har hver pæne plade, som jeg har forelsket mig i, kostet rundt regnet 500 kroner. Og når man vil have 12 styks… så går det ikke rigtigt.
Glad blev jeg derfor, da jeg så de her skønheder fra Nicolas Vahé. Er de ikke fine? Og så til den rørende pris af 29 kroner!
12 styks er klikket hjem… jeg tror ikke, der er mange tilbage, så skynd dig, hvis du også vil have de fine skiferplader til at funkle under juletræet.
Apropos julegaver: Jeg, Fie fra mit udtryk, Louise fra Guld.log, Jeanett fra Miss Jeanett, Kaja fra Shopping4kids og Pernille fra Børnetøjsindkøberen har jo gang i den sejeste julekalender med en samlet værdi på over 60.000 bananer.
Denne dag er ingen undtagelse: Hos Fie, som har den fremragende, nærværende og fine blog, mit udtryk, kan du i dag vinde den lækreste, sejeste KlipKlap 3 Fold Single-madras i valgfri farve til en værdi af 2.599 kr. Wish it was me… den er jo genial.
Comments
3 Responses to "Du kunne også ønske dig… #2"
Trackbacks
Check out what others are saying...