The complexity of love.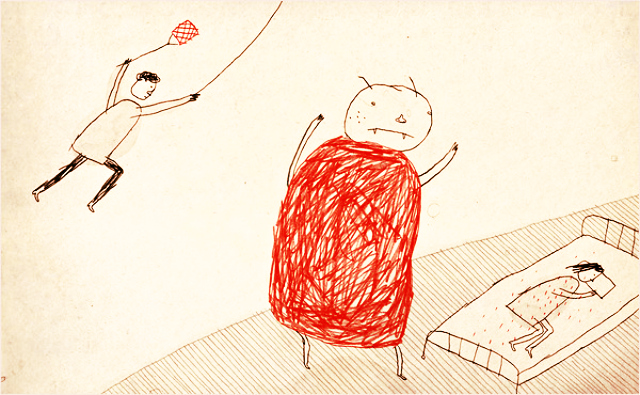 Kærlighed er sådan en udefinerbar størrelse. Ifølge Gyldensdals ordbog er kærlighed navn for tusindevis af følelser, der spænder fra en mere overfladisk og kortvarig sympati til den dybeste og varigste opfyldelse, et menneske kan opleve. Kærlighed kan give mennesker følelsen af, at de lever, og kærlighed kan få mennesker til at gå i døden. Kærlighed kan knytte et menneske til et andet: Det gælder i forholdet mellem børn og forældre og i ægteskabelig og/eller erotisk kærlighed. Og kærlighed kan knytte et menneske til en usynlig forestilling som i kærlighed til Gud, fædrelandet, sandheden eller partiet.
Jeg kunne ikke sige det bedre. Kærlighed er på en gang den enkleste og den mest komplicerede af menneskelige indstillinger og et sammensurium af kemiske processer, som griber ind i hele menneskets øvrige bevidsthedsliv. Kærlighed er det smukkeste, jeg kender.
Derfor blev jeg så glad, da jeg, traditionen tro, læste New York Times online (avisen er anbefalelsesværdig, kreativ, politisk, nytænkende, oldschool…). Livsstilssektionen har nemlig en on-going undersektion, der hedder Modern Love, som basalt set giver alle mennesker muligheden for at sende New York Times-redaktionen et essay om kærlighedens væsen. Og nej, klummerne handler ikke kun om den romantiske kærlighed, som, for os alle, vist er den mest indlysende interessante, men om kærlighed i alle dens aspekter: Selvkærlighed, kærlighed til familie, venner, dyr, tro eller ting. Intet emne er uinteressant.
Jeg elsker de klummer. Jeg elsker dybden, ærligheden og ikke mindst forguder jeg, at jeg får øjnene op for andre måder at leve sammen på; andre måder at elske på.
De fine essays kan varmt anbefales, hvis du vil udvide din kærligheds-horisont en smule. Jeg kan skrive under på, at min er blevet mere rummelig.
Comments
One Response to "The complexity of love."
Trackbacks
Check out what others are saying...