Fashion | Bicycle with style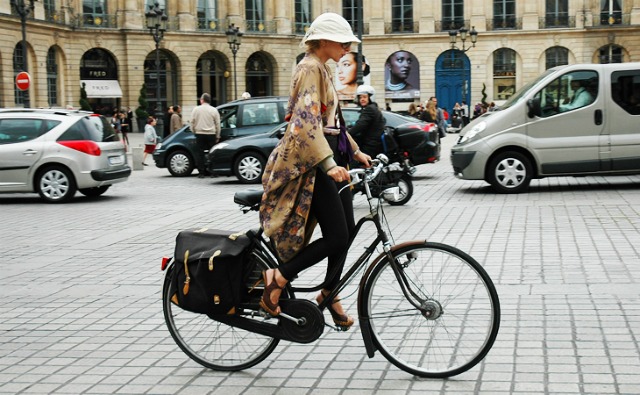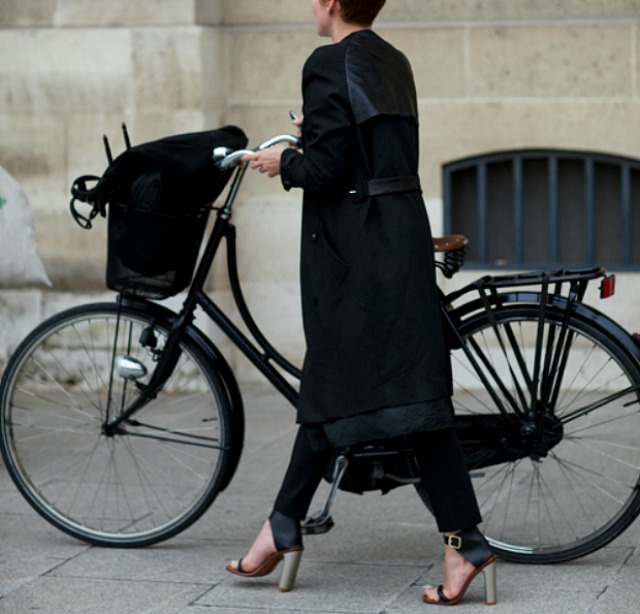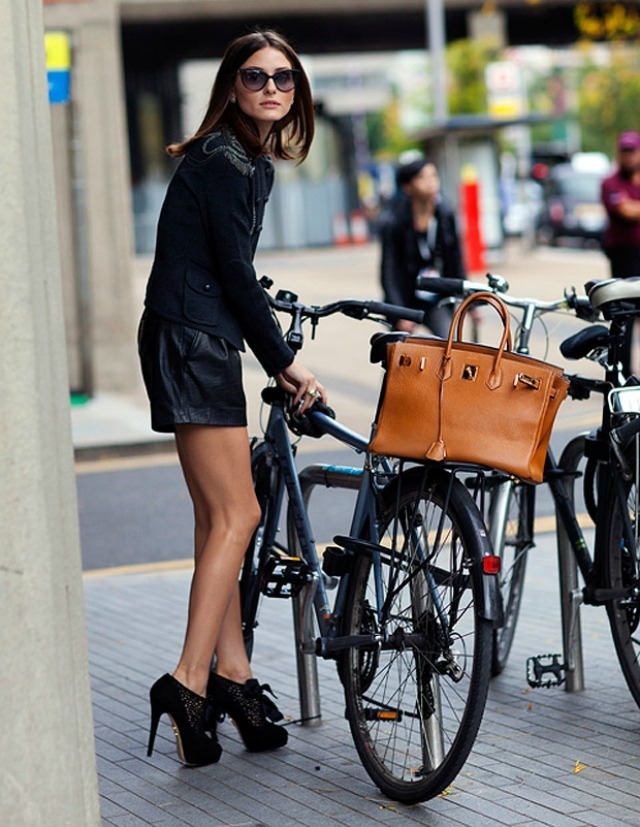 Tag det fra en dame, der har cyklet hele sit liv… der findes praktisk cykeltøj og der findes knap så praktisk cykeltøj.
Tag også det her fra mig: Det ser tåbeligt ud med cykelbukser, men ret så chikt ud med kimono, høje hæle, hatte, der kan flyve væk i vinden, og masser af mascara, der kan tværes ud, når du cykler til arbejde… så bliv ved med det. Livet er – alt – for kort til praktik.
Tøj til side: I dag cyklede jeg afsted i oversize multifest af en gammel Baum und Pferdgarten-kjole, klipklappere og bare ben… men formåede alligevel øjensynligt at have så brede lægge, at jeg nær fik dem ind i cykelkæden!? Hvad giver du?
Comments
4 Responses to "Fashion | Bicycle with style"