Vind: KitchenAid Artisan Foodprocessor (Værdi 4.999 kroner!)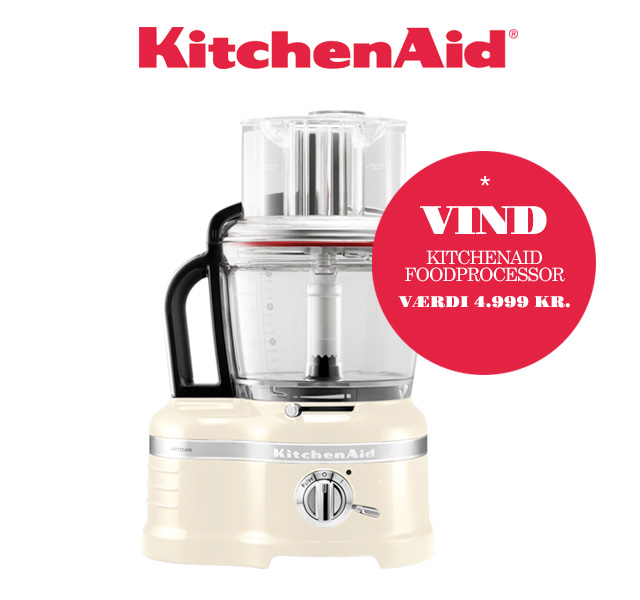 Den her dag har jeg set frem til. For hvem vil i grunden ikke gerne glæde et fellow-madøre med Rolls-Roycen indenfor køkkenmaskiner, og så til den nette sum af 4.999 kroner? Jeg kan ikke forestille mig noget bedre.
Hvis du har fulgt med her på bloggen, ved du, at jeg har fablet om ankomsten af KitchenAid Artisan Foodprocessor, og du ved, at jeg har testet om den nu i grunden er så god, som KitchenAid hævder (Hurtig afsløring: Det er den!).
Nu er det din tur til måske at få en lidt tung, bred, men meget stabil og driftig herre, indenfor i dit hjem.
Thuesen Jensen, grossisten bag KitchenAid (og en lang række andre cool mærker), har nemlig været så venlig at udlodde en KitchenAid Artisan Foodprocessor (Værdi 4.999 kroner) i farven Almond Creme (samme farve, som jeg har valgt)… så hvis du deltager i nedenstående konkurrence, kan det være dig, der om lidt snitter, skærer, hakker, rører, purerer og presser juice i en håndevending!
Sammen med maskinen får du alt det tilbehør, du har brug for: Tre praktiske skåle på hhv. 4, 2.4 og 1 liter, som opbevares og bruges indeni hinanden, tredelt nedstopper, der gør det let at håndtere madvarer i forskellig størrelse, citruspresser, dejkrog, piskeris og alle de knive og skær, du nogensinde kommer til at skulle bruge…
At designet så også er så pænt, som det jo i virkeligheden er, hjælper bestemt på sagen. KitchenAid blev grundlagt i 1919, hvor den ikoniske standmixer så dagens lys, men selvsamme blev re-designet i 1937 af den amerikanske designer Egmont Arens og har siden fået flere design-priser. Faktisk er den udstillet på Museum of Modern Art i New York og San Francisco.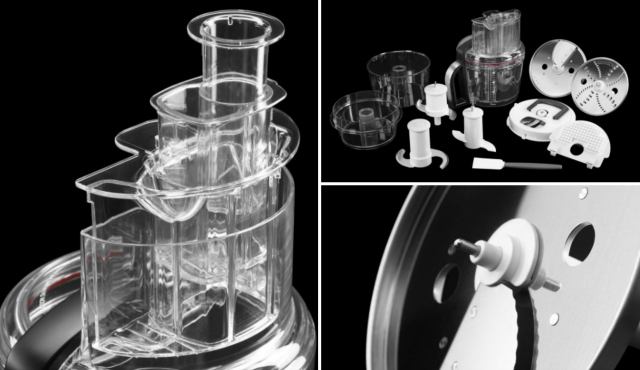 Men lad os nu komme til sagen:
For at deltage i konkurrencen om en lækker – LÆKKER – KitchenAid Artisan Foodprocessor, der har en værdi af 4.999 kroner, skal du følge nedenstående konkurrenceregler (Husk d'damer og mænd, at alle reglerne skal overholdes for at du er med i opløbet):
1. Du skal like bloggens (altså min) side på Facebook
2. Du skal svare på følgende spørgsmål i bloggens kommentarfelt: På hvilket museum er KitchenAid Artisan Mixer udstillet?
Konkurrencen løber til lørdag den 14. december klokken 23.59 og vinderen offentliggøres her på bloggen.
Held og lykke <3
Comments
633 Responses to "Vind: KitchenAid Artisan Foodprocessor (Værdi 4.999 kroner!)"
Trackbacks
Check out what others are saying...