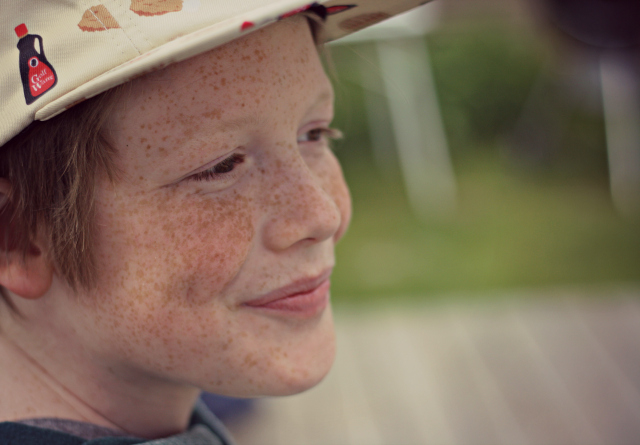 Jeg er så heldig at have den her nu store og fregnede dreng i mit liv. Drengen med de blågrønne øjne og det gyldne hår, der om nogen kan sætte mit pis i kog. Drengen, der om nogen kan få mig til at sprutte af grin. Drengen, der om nogen kan få mit moderhjerte til både at hoppe, danse og bløde. August er blevet 13 år og jeg f.a.t.t.e.r. det simpelthen ikke.
Jovist, jeg har opdaget, at han er på vej ind i en verden, som jeg adgangsmæssigt er forment, jeg har fornemmet, at ungen har fået en flab som ikke rigtigt matcher mit billede af en artig dreng og jeg har både hørt og mærket, at det satme ikke er nemt at være 13 år. Kan du huske det? Alle de følelser, alle de kropslige forandringer, vi gennemgik? Teenagetiden er dælme ikke for teenagere.
Der er han nu, altså midt i det oprørte hav, som teenagetiden jo er, og selvom han i fem dage har haft udvekslingsbesøgende fra Rostock på besøg (og dermed har ageret vært og guide og ven), to lange dage har været på optagelse på DR og generelt set har sovet alt for lidt, så tog han, kun med lidt piv, et langt bad, en krammer og en mindre reprimande, afsted på optagelse igen i dag. Han er ret så sej og fortjener en weekend i underhylere foran skærmen, gør han.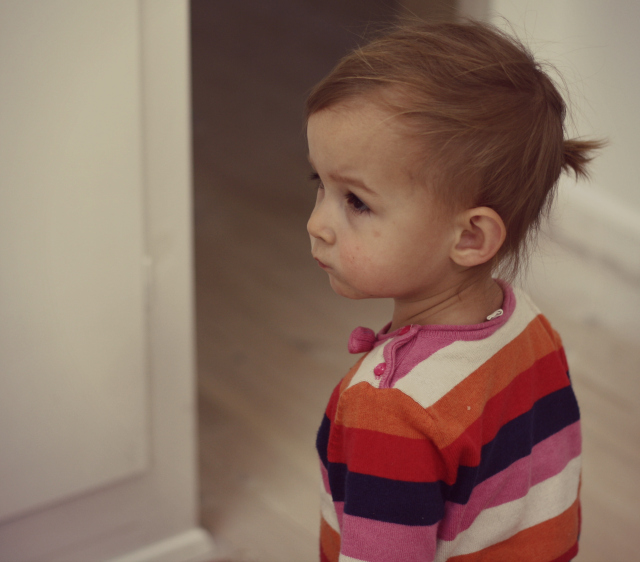 Min lille trutmund er begyndt i vuggestue i dag. Så stor og dog så lille. Ahr, men altså, jeg har svært ved at forstå, at hun nu er halvanden år gammel, kan hoppe, danser på livet løs… og nu skal til at omgåes andre voksne end hendes mo-ar'ere.
Men åh, hvor bliver det godt. For alle. Og nok specielt for hende, det lille myr, der drilsk tager små, bestemte bidder af livet og nu i det stille skal stå på egne ben. Jeg ved, at de kan bære.
Jeg fik kys, 'jeg elsker dig' og fine blomster fra haven i går… så fint.
Tænk sig at jeg er nogens mor. At jeg betyder så meget for to små væsener. Hvor vildt er det lige?