Linen Poetry.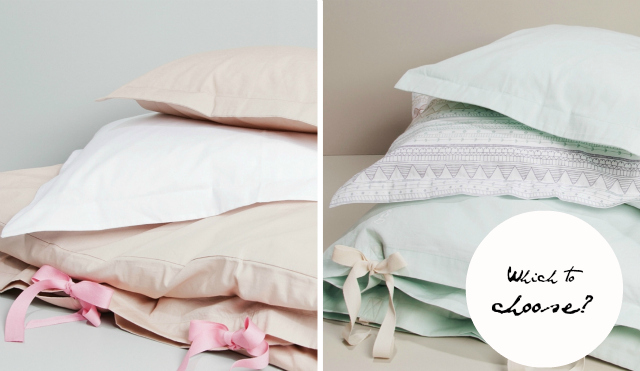 Åh, jeg er svært fristet af Garbo & Friends' sengetøj, som lige nu er på udsalg hos my lille limón.
Jeg mener; se nu de smukke farver, som jeg ikke kan finde ud af at vælge imellem. Og se de fine grosgrain-bånd i en matchende og alligevel konstraterende farve. Det er jo nærmest poesi.
Hvilket sæt synes du, at jeg skal vælge? Det fine Rosy Salmon Pink eller Azure And The Sea?
Comments
2 Responses to "Linen Poetry."