Halloween | Let the spider run alive…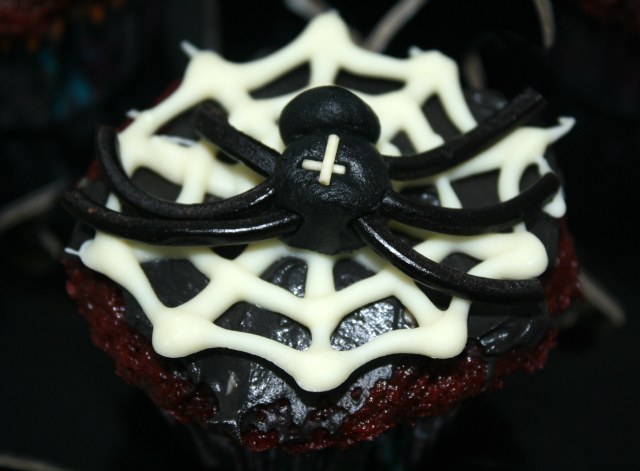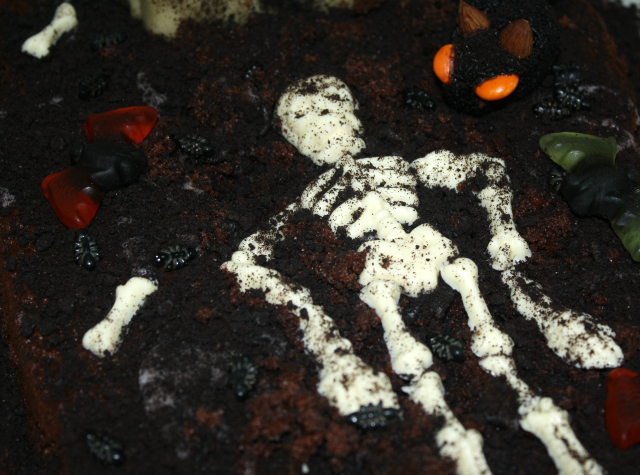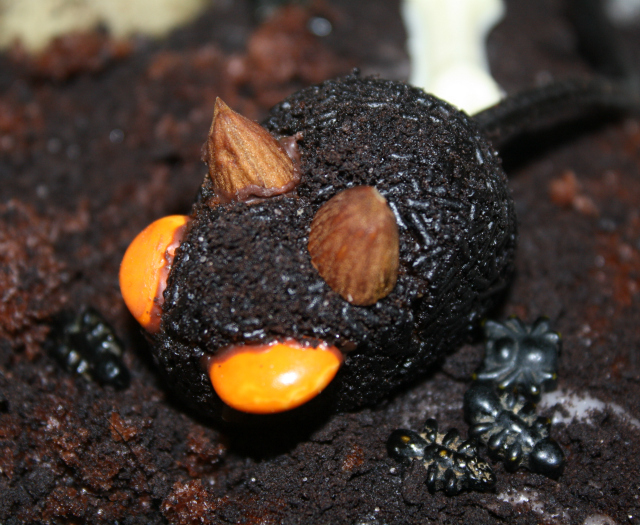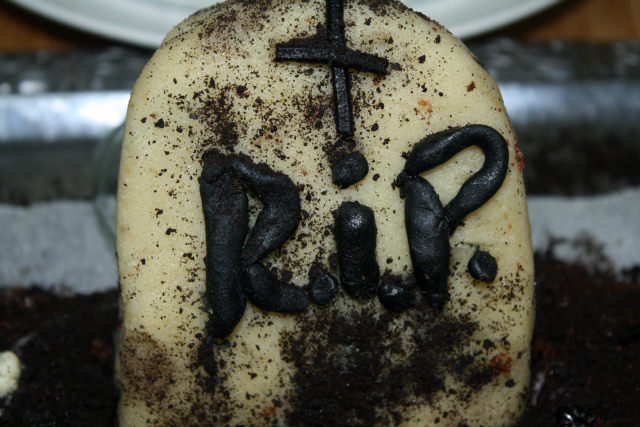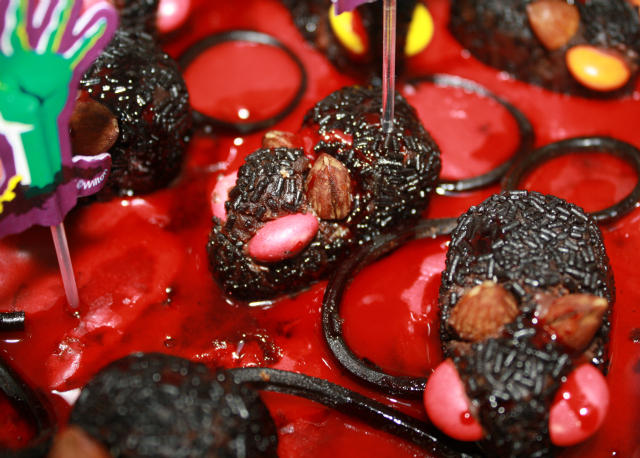 Hvad gør man ikke for en 11-årig søn, der skal til sin første klassefest i den nye skole og både er nervøs og spændt på, hvordan Halloween-festen spænder af?
Resultatet af min mor-kærlighed blev to dage i køkkenet for at skabe et væld af klamme og uhyggelige kager, som August tog med til fest: En chokoladekage-gravplads med både R.I.P-gravsten, edderkopper, skelet og hele pivtøjet, onde mus vendt i rigelige mængder gift og blod og red velvet-cupcakes med spindelvæv og edderkopper.
Efter sigende var kagerne en succes… aftenen var i hvert fald perfekt, tror jeg. August kom hjem klokken 22.30 med røde kinder, et stort smil og lys i øjnene.
Hvis du får en ustyrlig trang til selv at give dig i kast med en af kagerne, så smid en kommentar og jeg skal tegne og fortælle. Det bliver UHYGGELIGT.
Comments
4 Responses to "Halloween | Let the spider run alive…"