Fashion | Khaki Craze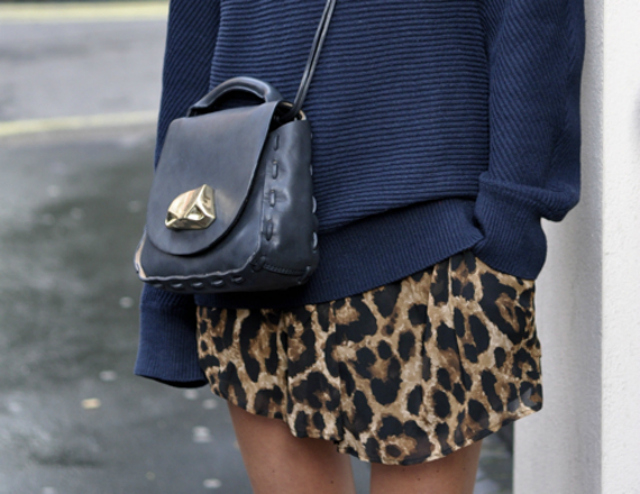 Jeg er en sucker for khaki… jeg synes simpelthen, at farven er så pæn, så klædelig og så klassisk – og så er den at finde i mit absolutte yndlingsprint, nemlig leopard. Lige nu er jeg dog, på tanke-basis i hvert fald, en smule besat af khaki sat til både neon-farver, en smuk, dyb mørkeblå og alskens pastelfarver… men to be frank; jeg ender nok med at matche mine nye khaki-køb med sort, sort og så lige lidt mere sort.
Som jeg skriver i introen om mig selv, er jeg nemlig dels kommet mig over at afprøve alverdens tendenser, i hvert fald når det er mig, det gælder, og jeg ikke skal style ét eller andet, og jeg har for længst fundet min stil, som nok er så klassisk, at jeg næppe nogensinde ifører mig neon-farver igen (but then again: Du ser mig sikkert i en neon-farvet sag om en måneds tid, ha…)
Anyway, jeg har lige bakset fire khaki-farvede og meget smukke sager, som jeg gerne ser flytter ind i min garderobe, sammen. Dog må jeg krybe til korset og sige, at to af dem allerede funkler i mit skab. Nu kender du mig slet ikke godt nok til at kunne gætte på, hvilke de to ting er, så jeg kan lige så godt afsløre det nu: Det er selvfølgelig den khaki-farvede kombi-trench fra Paul & Joe Sister, som jeg synes er eminent både som cardigan og frakke, og så de fantastiske og ret så bløde ruskinds-støvletter fra Zara, som, sammen med føromtalte cardigan-jakke og et par sorte skinnies, er spot-on min stil. Kjole fra Carven og taske fra Proenza Schouler er måske en tand for ladylike til mig, men ikke desto mindre meget, meget pænt!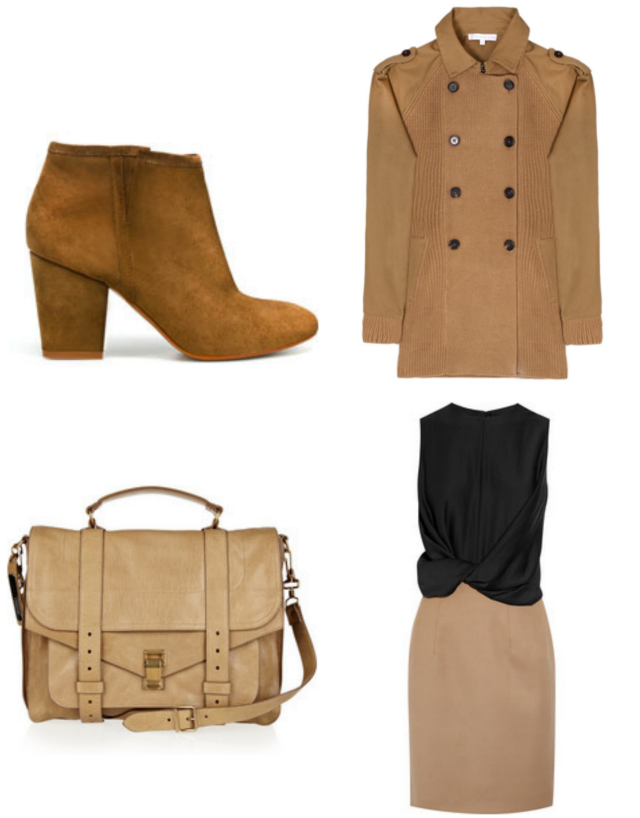 1. Zara, 559 kr., 2. Paul & Joe Sister, 1799 kr., 3. Proenza Schouler, €1405, 4. Carven, €195
I'm mad about khaki and am right now dreaming of four specific items… two of them are already sparkling in my closet, but which is it, do you think?
Comments
2 Responses to "Fashion | Khaki Craze"