Wallpaper Frenzy.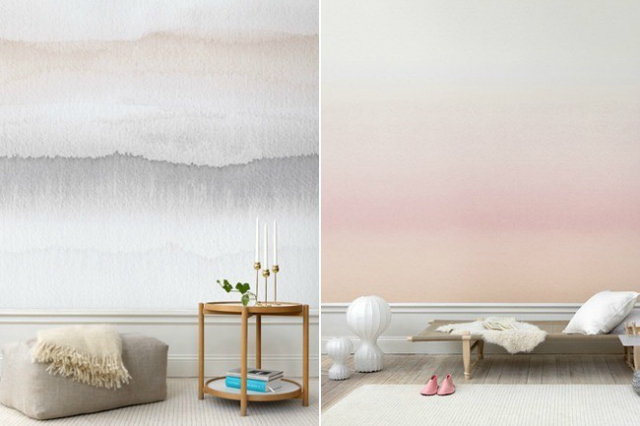 Åh gud, det gippede totalt i mig, da jeg så svenske Sandbergs nyeste skud på stammen. Er det ikke smukt?
Sandberg debuterede 15. januar med linien 'Carl', som basalt set er en kollektion, der er inspireret af landets kølige vinter-landskaber. Mousserende rimfrost, aske-grå bark, klart, rent lys.
Mine to favoritter kommer fra designerne Sissa Sundling og Karolina Kroon, der, via digital teknologi, har fortolket daggry (ovenfor til venstre) og skumring (ovenfor til højre) i deres akvarel-esque tapet.
Nu skal jeg bare finde ud af, hvor tapetet skal sættes op og, endnu sværere, hvilket et af de to tapeter, jeg skal vælge?
Og mens jeg har dig: Har du husket at deltage i konkurrencen om det smukke sengetøj fra Cam Cam? Hvis ikke, så skal du dælme gøre det.
Comments
7 Responses to "Wallpaper Frenzy."