Fashion | Hopelessly in love…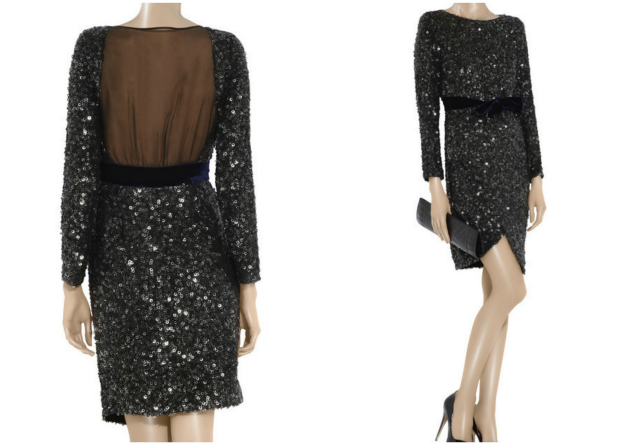 … hvis det er muligt at være håbløst forelsket i en kjole? Det er meget, næsten alt for, sjældent, at jeg mister vejret over tøj, sko, accessories eller beauty, måske fordi jeg har arbejdet professionelt med netop de elementer i mange, mange år, men den her kjole fra 3.1. Phillip Lim tager altså pusten fra mig. Se nu bare det bløde, fine og midnatsblå velourbælte, pailetterne, der glimter matte og grå, ærmernes længde, den fine slids og rygdetaljen.
Theoutnet.com har kjolen på udsalg, men selvfølgelig kun i en str. US 2. Jeg leder med lys og lygte efter kjolen i US 8 eller 10, så falder du over den, enten i en webshop eller på Ebay, tager jeg imod links med 10 x kyshånd. Håbe…
I'm hopelessly in love with this 3.1. Phillip Lim dress. Just look at the sequins, the belt and the cut. Gorgeous! Unfortunately it's sold out everywhere… if you ever stumble upon the dress in a size US8 or 10 please let me know!
Comments
7 Responses to "Fashion | Hopelessly in love…"