Fashion | Silhouette de jour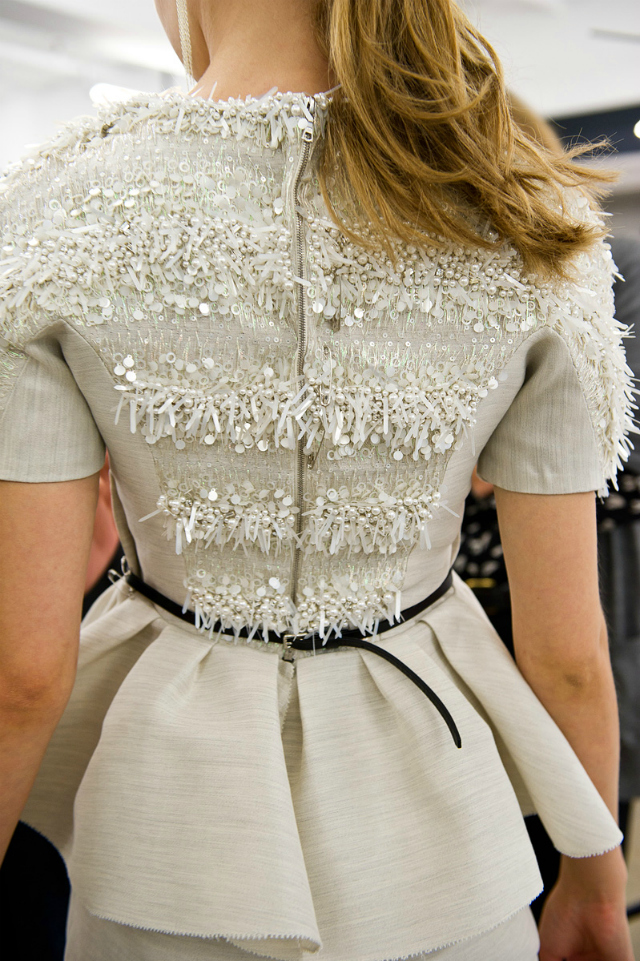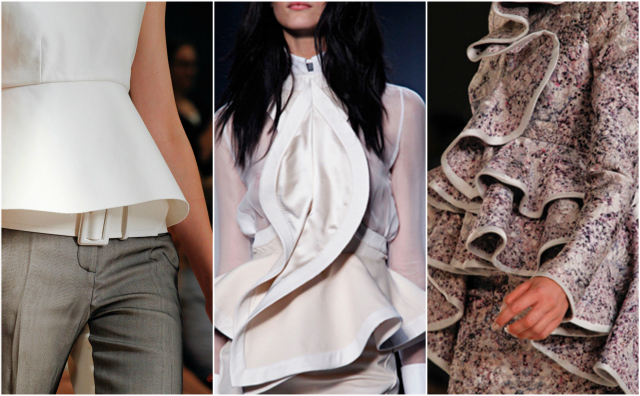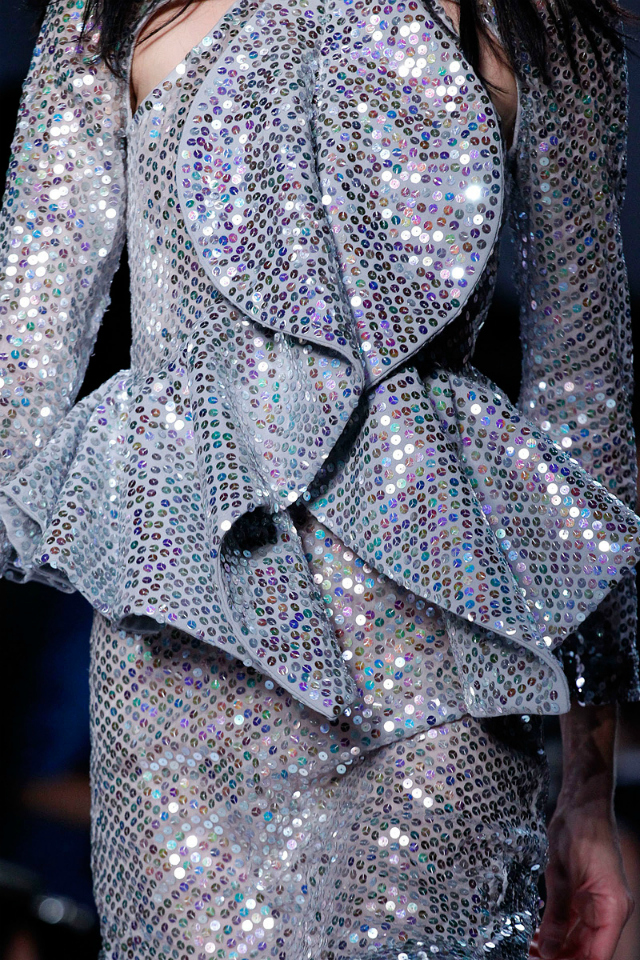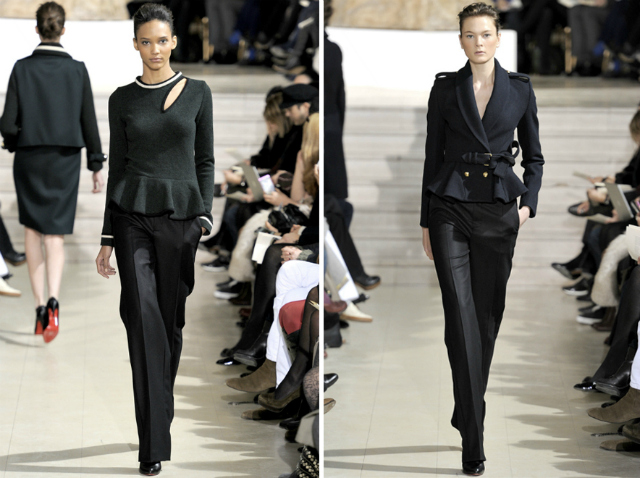 Ingen tvivl om det; skødet, det lille uskyldige stykke stof, der, fra en stram talje, falder i korte lag på en jakke, en cardigan eller en bluse, har haft sine øjeblikke før. Tilbage i 40erne og 50erne opfandt Dior 'The New Look' – en tendens, hvor taljen blev snøret – meget! – ind og et skøde faldt fra taljen og ned. Very chic. I 80erne kom det lille skøde så tilbage for fuld udblæsning, gerne sat til en lille jakke i en eller anden elastisk neon-pink version. Not so chic.
Well ladies, sug maven ind, for looket gør et comeback her i 2012… i hvert fald hvis du lurer på kollektioner fra Celine, Givenchy, Kenzo og McQueen, hvor netop denne lille skøde-tendens klart vinder førstepræmien som det item, der danner ramme om silhuette de Jour. Hvis du leder efter noget andet end pasteller at blive begejstret for her i foråret (der er blevet snakket så meget om de der sorbet-nuancer allerede…), så er det her it.
Forskellen, både fra Diors værk, 80ernes rædsel og også sidste sæson hos for eksempel Stella McCartney, er, at looket den her gang ikke er så piget, så sødmefuldt og så nuttet… det er som om, at looket fik buksevand i skolegården, smed sin uskyld og kom vred og forurettet ud på den anden side. Looket er i hvert fald mere drenget, det er hårdere og det er skarpere… i sidste ende er det nu konstrueret sådan, at jeg faktisk kan se mig selv afprøve tendensen… måske sætte en bluse med skøde a la Celiné til løse bukser eller shorts og en tee for et enkelt og i min verden mere bærbart look?
Nå, videre i teksten. Jeg har inviteret den søde Nana med til Spon Diogo-show i eftermiddag, så der er kedelige ting, der skal nåes inden, suk.
The peplum is back, yeah! For Spring 2012 focus on the waist made a great appearance at Givenchy, Celine, Kenzo and McQueen. It was the silhouette de jour.
Showing: Givenchy SS/12, Celine SS/12, Jason Wu SS/12 and Alexander McQueen SS/12
Comments
8 Responses to "Fashion | Silhouette de jour"